Flow Chemistry is a key enabling technology that has proven to be particularly advantageous for certain syntheses. Its inherent characteristics offer a wide range of benefits: reactions cannot only be performed faster, safer, and cleaner, with improved reproducibility and scalability, but continuous set-ups facilitate the integration of synthesis, purification, and analysis units, speeding up optimization, and even allowing for reaction conditions not possible in batch chemistry.
In this Technical Note we present a continuous process developed in house for the efficient synthesis of substituted pyrazoles. Pyrazoles are an important and well represented chemotype in drug discovery, displaying a wide range of biological activities, including analgesic, anti-inflammatory, antipyretic, tranquilizing, muscle relaxing, anticonvulsant, antidiabetic and antibacterial properties.
Drug discovery is an ever-evolving field, where new technologies such as flow or photo chemistry are allowing access to new regions of the chemical space. At GalChimia, we believe that continuous training and innovation is key to provide the best service to our customers, that is why we continuously invest in new technologies and keep our chemists updated on the state of the art.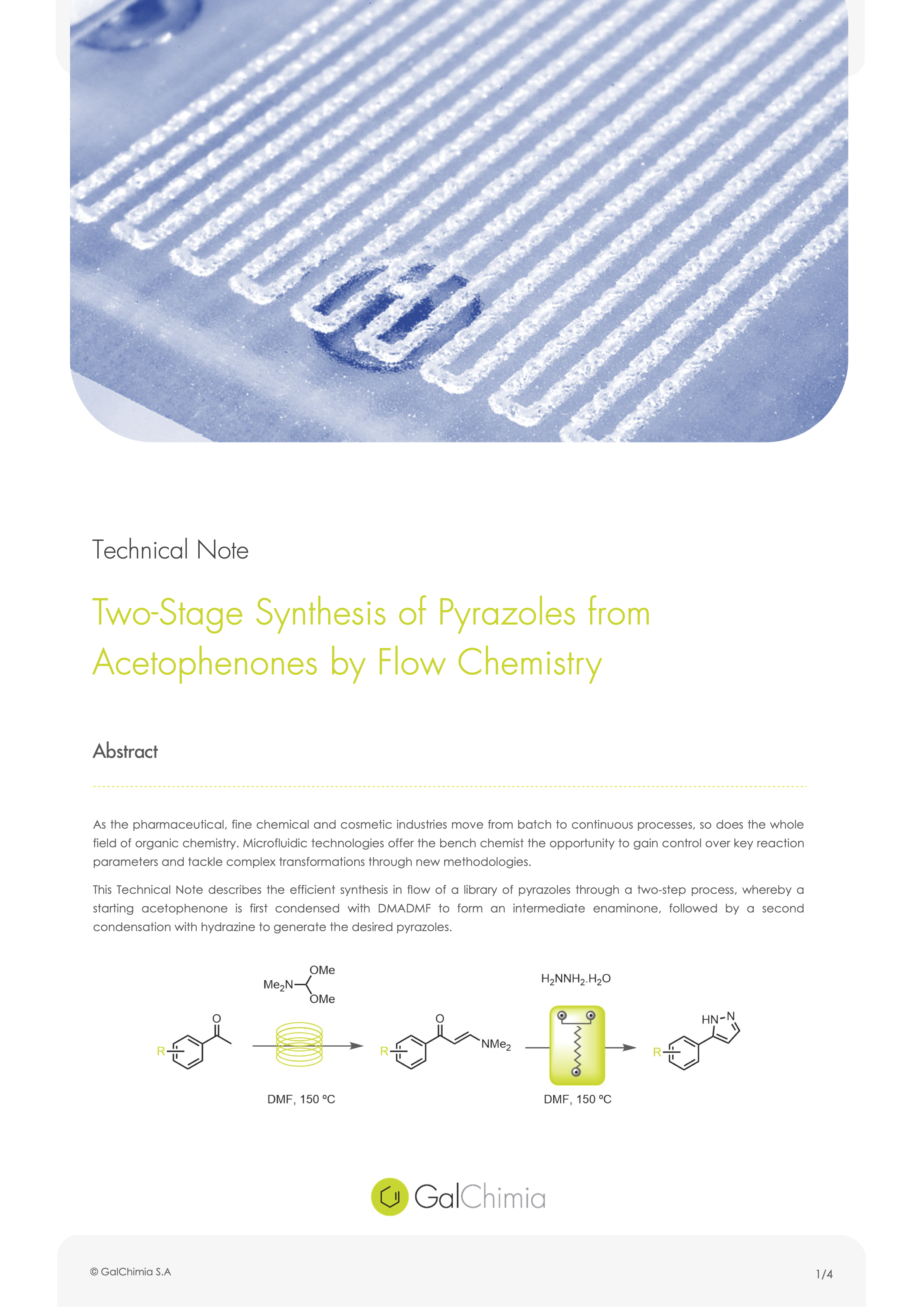 Other links of interest: